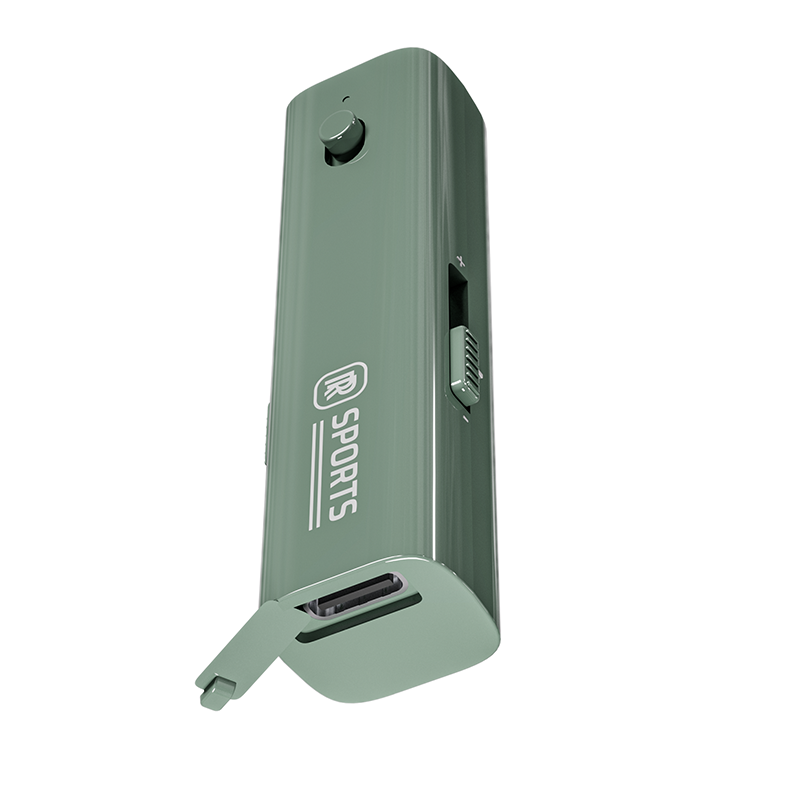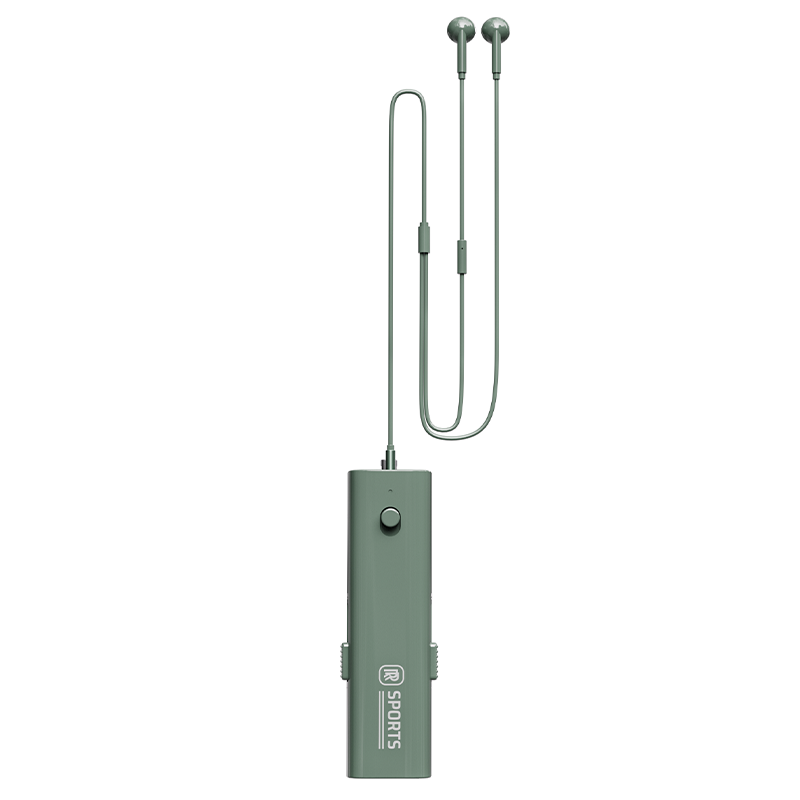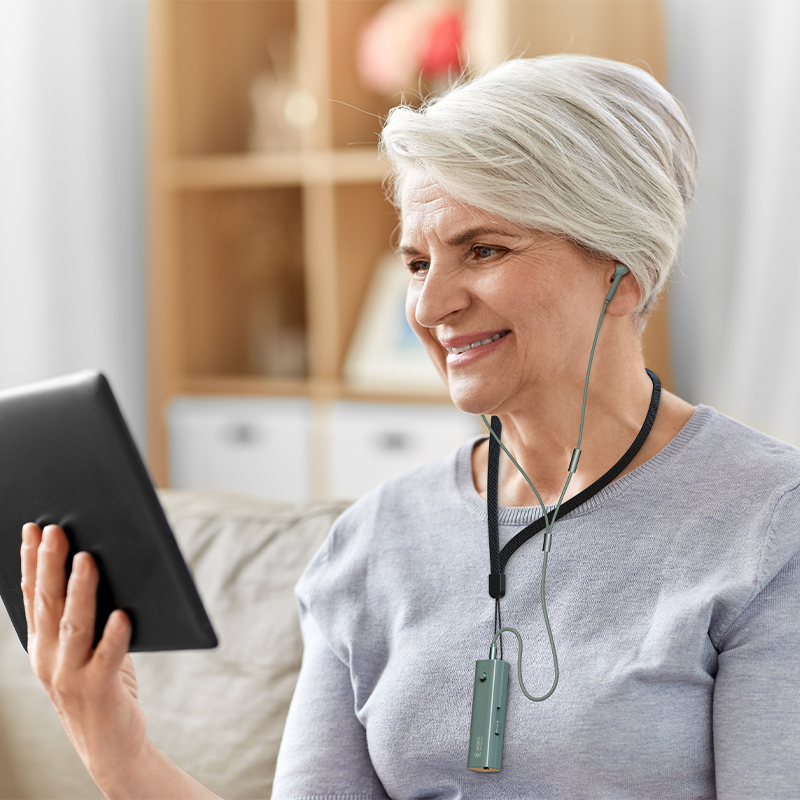 RR Sports® Hearing Hero-FDA registered,Medical Grade configurable hearing aids
Hearing Hero is a world-class cross-era top hearing aid developed by RR Sports®, which has spent tens of millions of dollars. It adopts the patented cartilage conduction transducer technology of Fuller Products Co., Ltd. and the painstaking efforts of 27 experts who have been focusing on the field of hearing aids for decades, featuring Simple controls and state-of-the-art medical-grade components deliver crystal-clear sound so you can get the most out of every conversation
After repeated tests by professional audiologists, you will get the highest quality hearing.
---
---


About the Hearing Hero®
Stereo sound quality is not through the ears but through cartilage conduction! The revolutionary cross-age hearing aid "hearing hero" was born!
Continuous use time
15 hours *Varies depending on usage conditions.
Cartilage conduction - the future of hearing aids
"Hearing Hero®" combines the essence of traditional hearing aids and patented bone conduction technology to create a new listening experience.As a fusion of bone conduction and hearing aids, Uses cartilage conduction, the third auditory pathway. Benefit from a comfortable fit and improved sound quality.
Designed to minimize sound leakage.
Sound leakage has always been an issue with hearing aids, but the RR Sports® Hearing Hero is all about preventing it.
According to the results of the sound leakage experiment conducted by our company, the sound leakage of RR Sports® Hearing Hero is reduced by about 15~20db compared with ordinary hearing aids.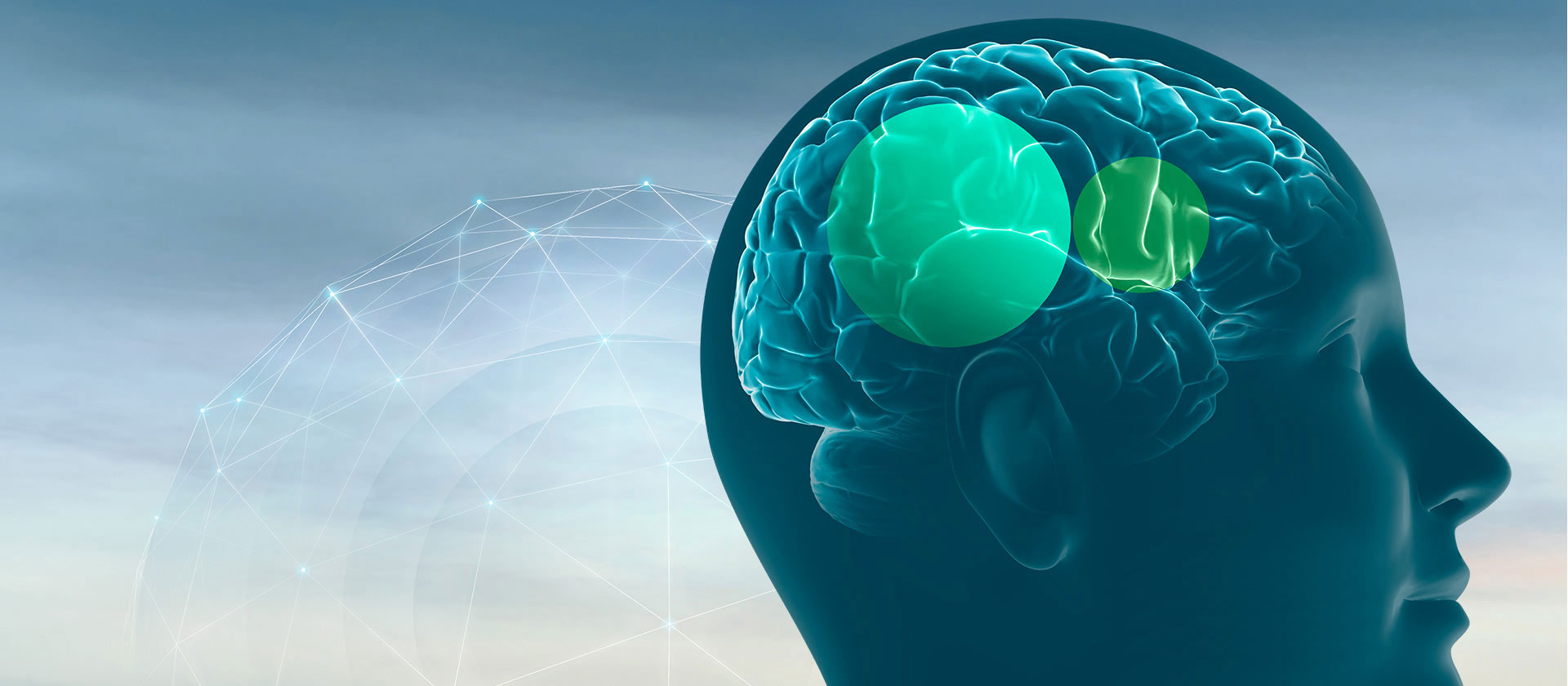 Hearing Hero® hearing aids allow you to restore a high-quality listening experience
Traditional hearing aids are designed to focus on the sounds coming from in front of you. Hearing Hero® is the world's first hearing aid to give your brain a full view of sound, allowing you to hear more of what's around you. Hearing Hero® benefits include:
Follow multiple conversations and choose what to focus on
Access and make sense of meaningful sounds in your surroundings
Receive an unparalleled understanding of speech in noisy environments
Hear more with less effort
Automatically adapt to the sound in your surroundings and receive a personalized listening experience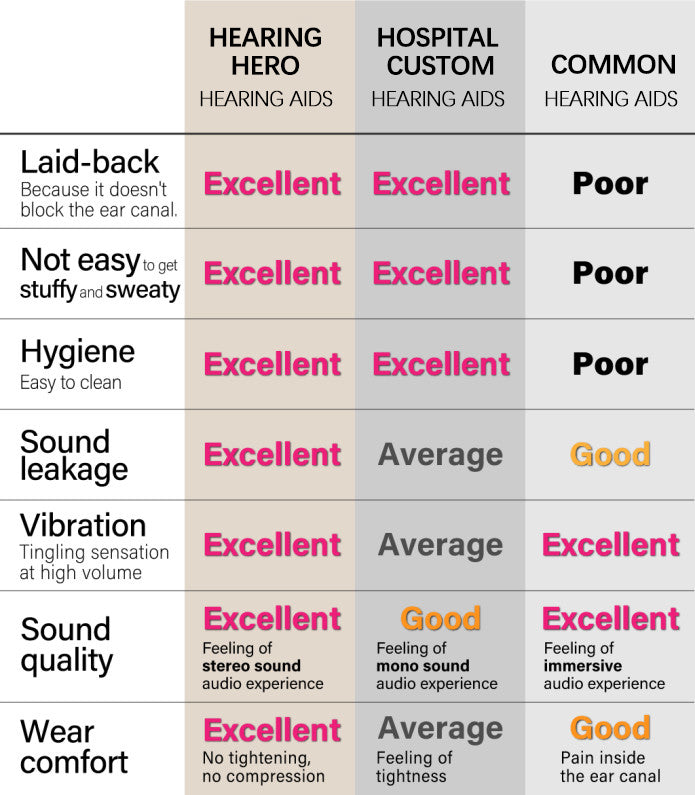 The Hearing Hero® Charm
RR Sports® Hearing Hero is programmed to recognize the details of over 12 million ambient sounds to deliver the best sound and voice quality. The new platform has the following advantages:
Audiologist for support
The best hearing technology at the best price is only the tip of the iceberg with Boneconductionheadphones.com. Our team of dedicated licensed hearing professionals will make sure you get the most out of your hearing aids.
The Hearing Hero® hearing aids is perfect for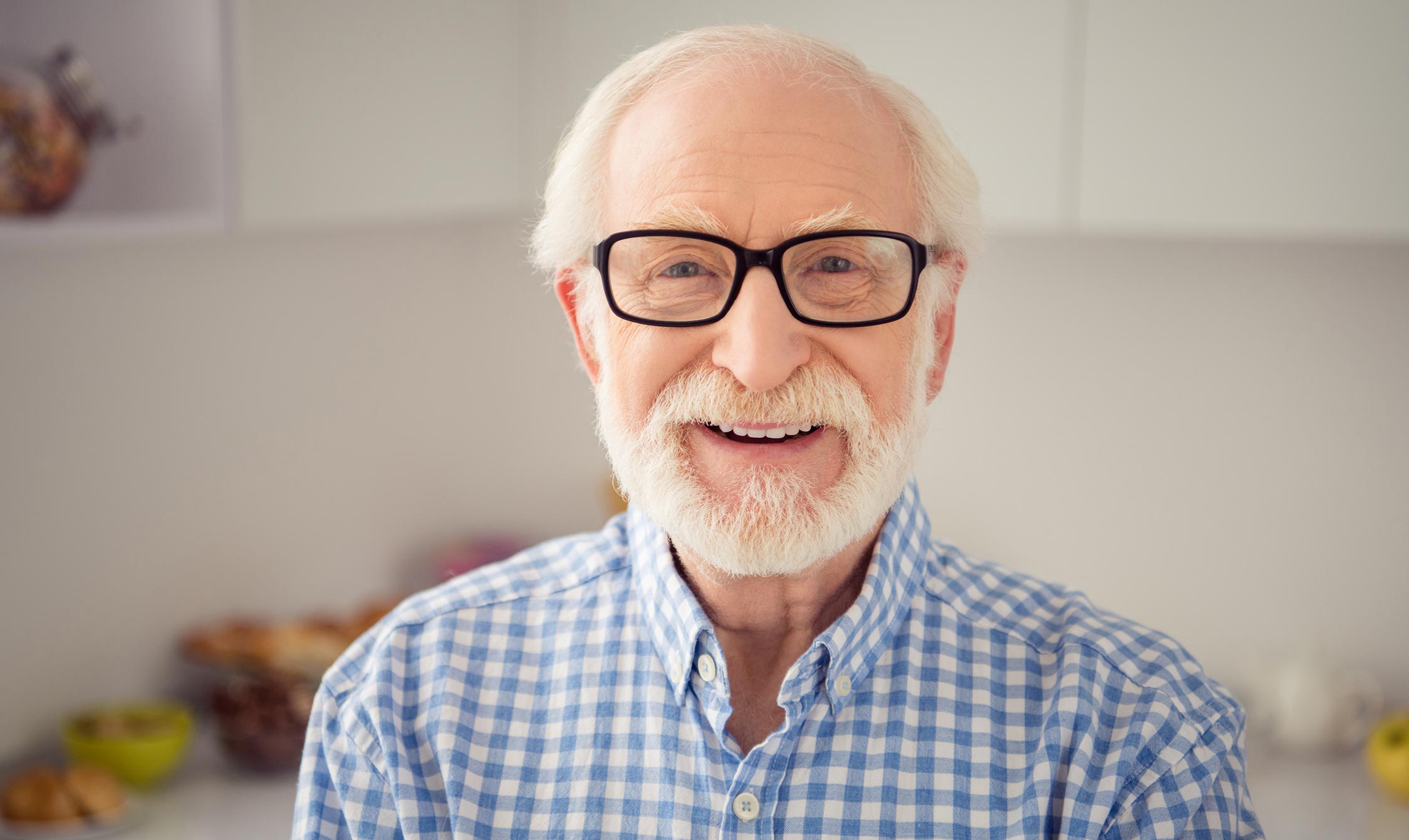 Your active lifestyle
You're exposed to varying levels of noise every day, but audiologists have designed unique programming so you'll get clear sound no matter where you are.
Crystal-clear conversations
Make the most of every moment with the people you love. State-of-the-art hearing technology gives you the stress-free conversations you deserve.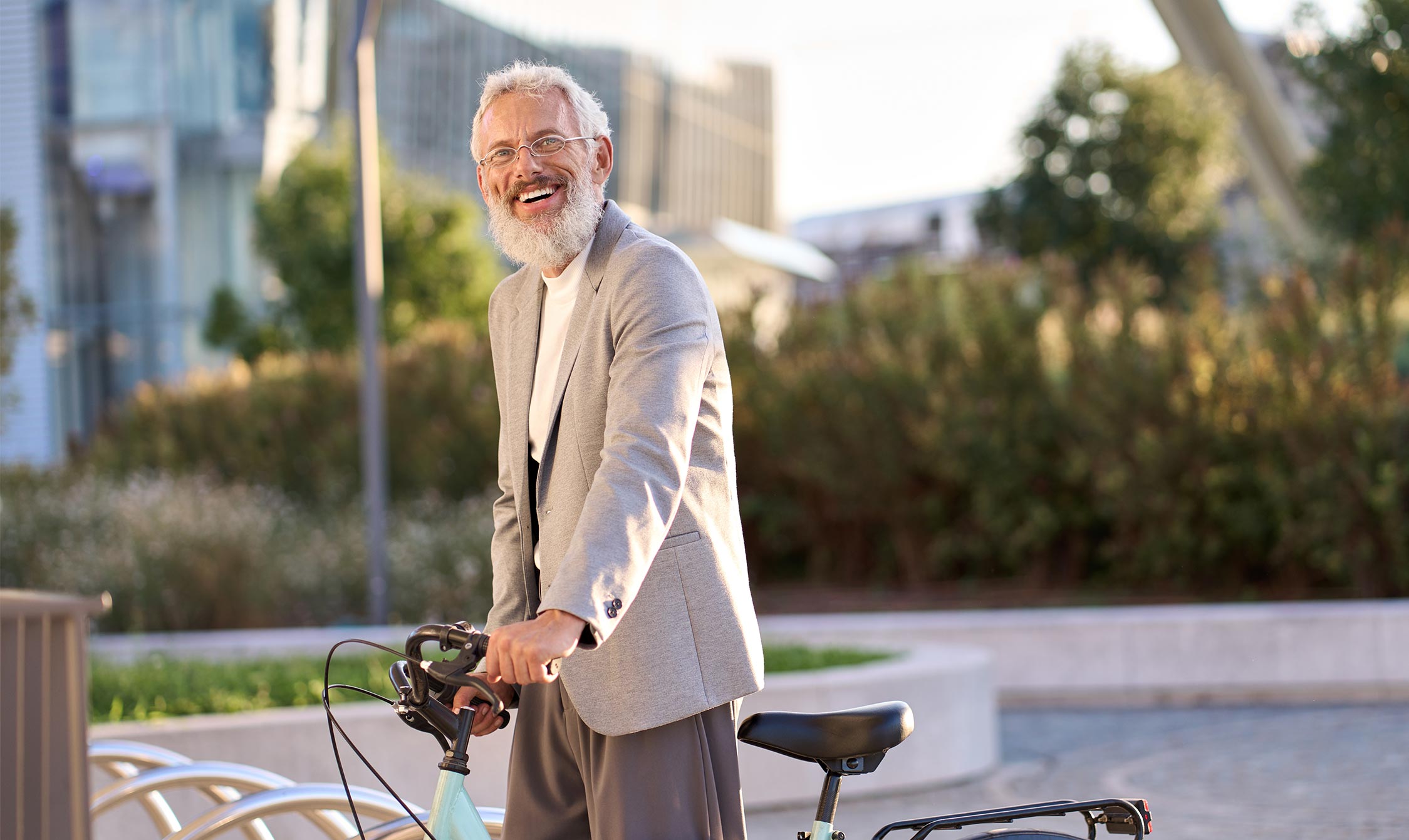 Traveling
Don't worry about losing power or fussing with batteries when you're on the go. Simply charge your hearing aids at night and you'll have clear hearing all day long.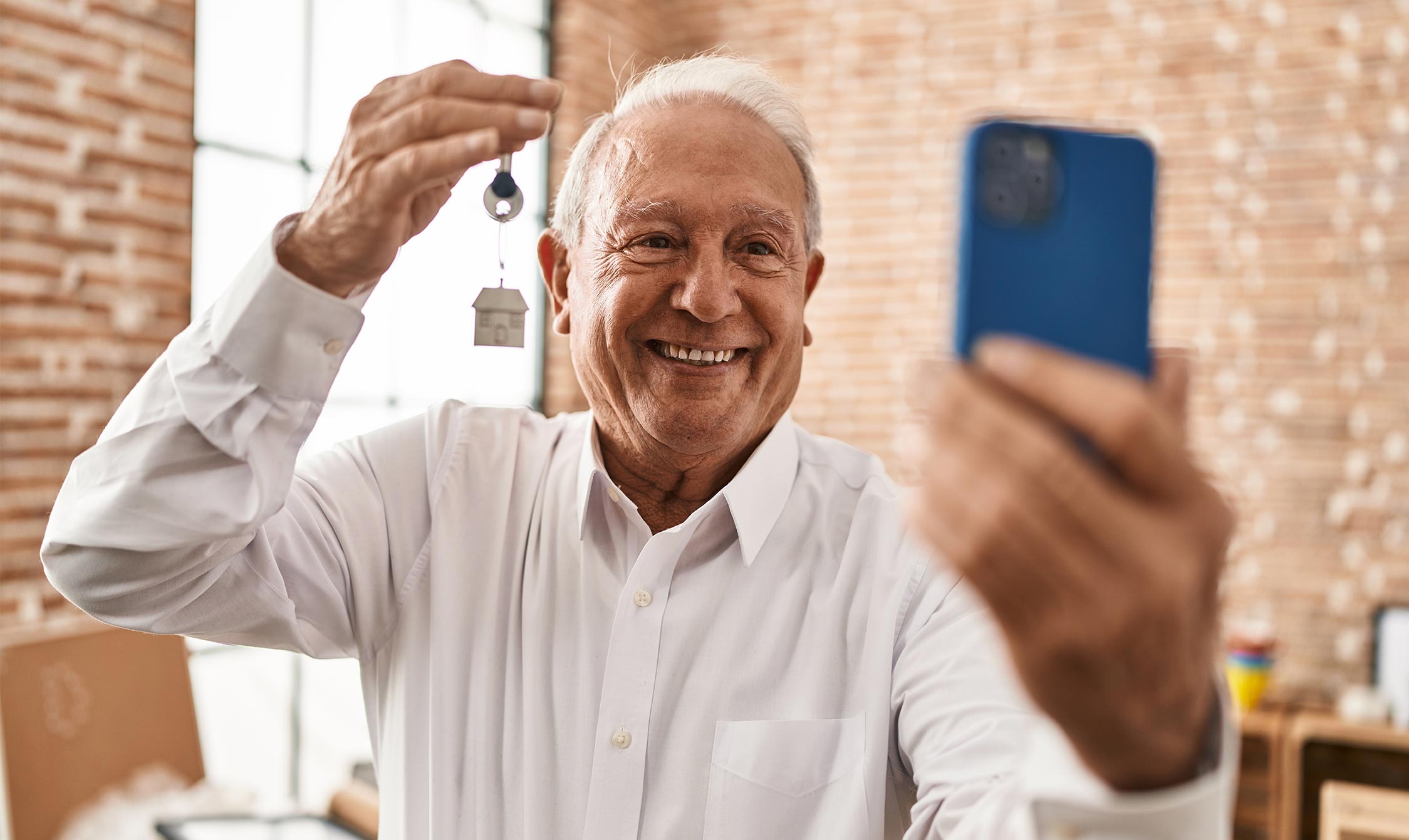 Talking on the phone
Experience frustration-free phone calls when you can hear the person on the other end—no more shouting and no more asking people to repeat themselves.
RR Sports® Hearing Hero is easy for anyone to use.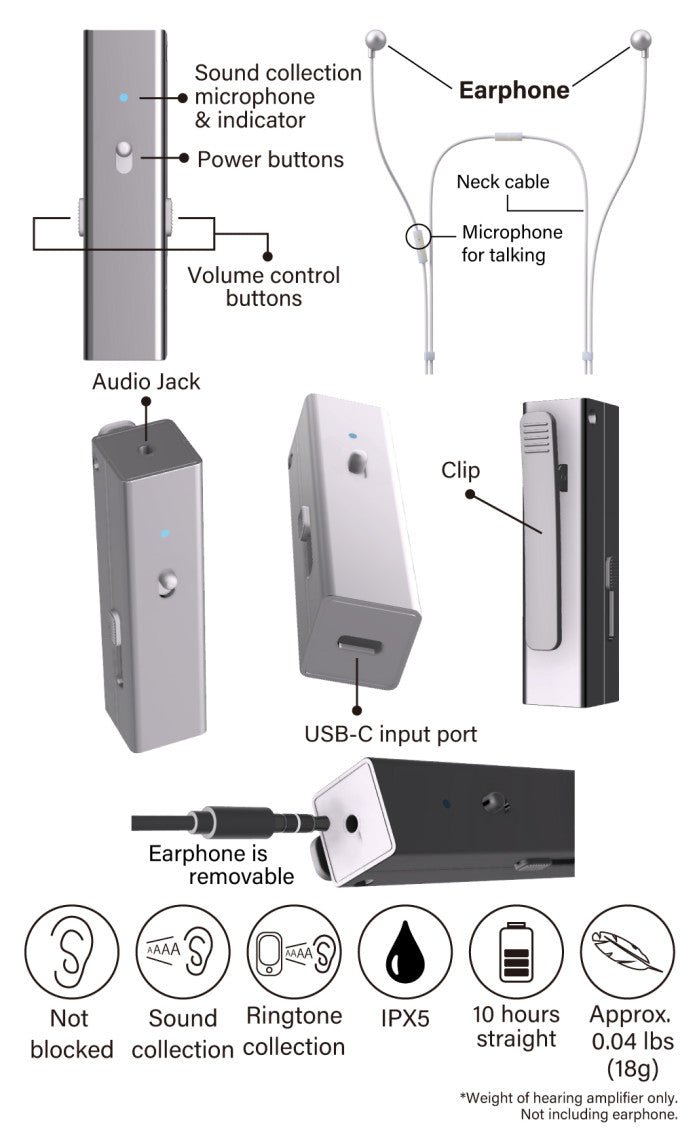 Specifications
Simple and easy operation without Bluetooth/wireless functions​: Simple design for easy use even by those who are not good with digital devices. No special operation is required.
Slide volume made in Japan for fine volume adjustment: Equipped with a slide potentiometer* made by a major Japanese manufacturer, the volume can be adjusted smoothly and independently for the left and right ear, so if you have difficulty hearing in one ear, you can increase the volume in only one ear. 
*What is a sliding potentiometer (Pot)?​: An adjustable voltage divider consisting of a resistive element and a sliding contact. Using only two terminals, one end of the element and the adjustable contact, it can operate as a variable resistor or rheostat.
Unique equalization technology enhances voices: Most sound collectors amplify all sounds, which makes unwanted noises louder at the same time. This product uses a unique technology that eliminates unwanted noise, so you can hear voices louder.
Attached neck strap eliminates the risk of losing the device. It can also be fastened to your clothes with a clip.
Equipped with a high-capacity battery that can be used for 15 hours. Equipped with a battery that can be recharged repeatedly. No need to replace batteries. *The usage time may vary depending on the usage conditions.
Anti-howling function​: Suppresses howling sound to reduce discomfort.
How can hearing aids that cost $399 be every bit as good as ones that sell for $5,000 or more?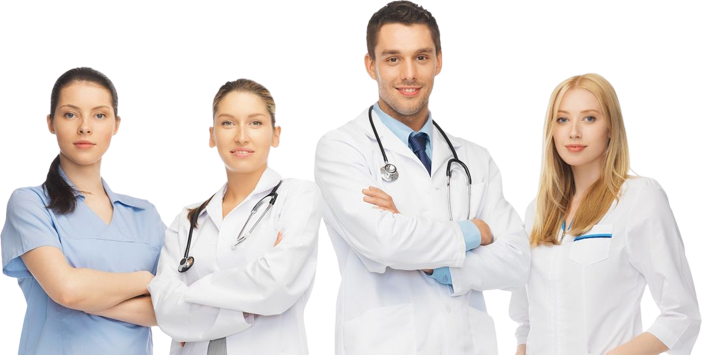 Nearly fifteen years ago, our founder, a practicing Ear, Nose, and Throat Surgeon, was shocked to discover how many of his patients were missing the most important moments of their lives due to the high cost of hearing aids.

He spent years pouring over hearing tests and researching the expensive hearing aids that cost thousands of dollars, searching for a better solution⁠—a simpler solution that didn't require long appointments or a small fortune.

Eventually, he made a shocking discovery. Most people's hearing loss follows a similar pattern. After this breakthrough, he dedicated his life to making affordable hearing aids a reality by:
simplifying the design and eliminating unnecessary costs
focusing on the best background noise reduction for clear speech
removing the middlemen entirely and streamlining the process
The end result? A revolutionary, medical-grade hearing aid that works for over 94% of Americans with hearing loss. It's advanced but easy-to-use design allows almost anyone to adjust it themselves, and provides clear, focused sound without the background noise.

WE'RE HERE FOR YOU
Free lifetime support
Dedicated U.S.-based team
With over a decade of experience, we know improving your hearing is a journey. Our dedicated team of hearing aid specialists is here to help every step of the way.
Available 24/7 by phone or email
Sometimes you need to talk to a real person. That's why Boneconductionheadphones.com comes with professional lifetime support at absolutely no cost.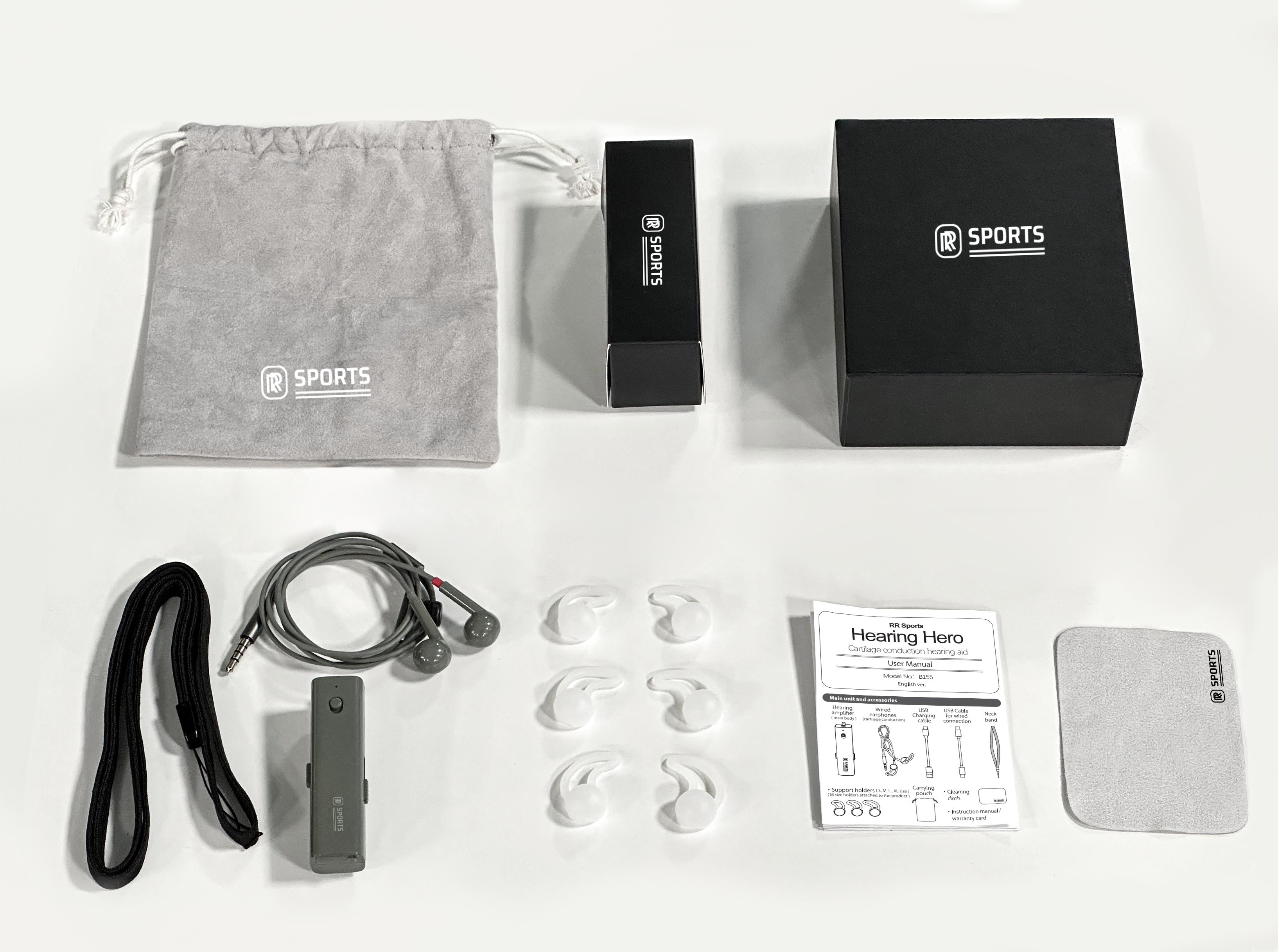 What's In The Box
RR Sports® Hearing Hero Hearing Aid (main body) x1
Wired earphones (cartilage conduction) x1
Neck band x1
USB Charging cable x1
USB Cable for wired connection x1
Support holders (S, M, L, XL size) x1
Cleaning cloth x1
Carrying pouch x1
Instruction manual / warranty card x1
User Manual
FAQ
If you are still unclear, you can click the button below, or you can contact our customer service for inquiries
Our customer support service hours are Monday through Saturday: 9:00 am to 7:30 pm.
Contact Us
How do I know if a Hearing Hero hearing aid is right for me?

RR Sports® Hearing Hero is professionally programmed to meet the needs of the vast majority of people with hearing loss. So many of our customers tell us that their Hearing Hero has changed their lives. The best way to see first-hand how helpful they are for you is to try them out risk-free in the comfort of your own home. Your satisfaction is guaranteed!

For best results, know that it may take about 3 days for your brain to adjust to the sound of your new hearing aids. Many sounds may sound too loud at first, but your brain quickly adapts so they are more comfortable. Many people benefit from a little support during their initial trial. Hearing Hero offers a free one-on-one consultation with a physician-licensed hearing aid specialist after your purchase to help you get the best results from your new hearing aids.
Information on Hearing Loss!

What causes hearing loss?

The causes of hearing loss vary from aging to illness to environmental conditions. Possible causes of hearing loss include:

Aging
Ototoxic drugs
Stroke
Diabetes
Heart disease and high blood pressure
Loud noise in the workplace
Explosions
Head trauma experienced while playing contact sports or serving in the military
Roar of the crowd in indoor arenas
Extended ear bud use while listening to music 
Smoking
Heredity

What are common signs of hearing loss?

If you find yourself turning up the volume on the TV or radio, frequently asking people to repeat themselves, have trouble hearing women and children speak, feel drained and stressed by trying to keep up with conversations around you and/or having a persistent ringing in your ears, you may have some degree of hearing loss.
Is it easy to use even if you don't know how to operate the machine?

The method of operation is designed to be simple and does not require complicated settings and operations.
How to charge the battery?

All models have Type-C interface. The Sound Collector (with cartilage conduction earphones) comes with an AC adapter and charging cable.
Will hearing aids cure my tinnitus?

The most common cause of tinnitus, or tinnitus, is nerve-related hearing loss. Hearing Hero will slowly eliminate your tinnitus, it is a matter of time, we know after professional laboratory tests that your tinnitus will be completely cured in about 30 days.
Can I use hearing aids if I have had surgery on my ears?

If you have had surgery on your ears, you may be able to use hearing aids. If you've had ear surgery recently, it's best to make sure your ear is fully healed. Please see your doctor to confirm.

For most people, you can wear a hearing aid on your operated ear as you would on your non-operated ear. Very comfortable to wear
How do these hearing aids compare to custom hearing aids?

Custom hearing aids with a price tag of over $5000 per ear! We get it for just $399!

The price of Hearing Hero is cheap because it skips a lot of middlemen, and we are the brand and the research and development party. It saves you a lot of expenses, and provides you with the most cost-effective hearing aids at the same time. This Hearing Hero was developed by us at a cost of more than ten million dollars. It is our greatest wish to allow customers to receive treatment at a cheap price and hear the best voice
Can my hearing aid be repaired after the warranty expires?

Of course you can, please contact customer support to explain, just pay $10 to continue to renew your policy
If you are still unclear, you can click the button below, or you can contact our customer service for inquiries
Our customer support service hours are Monday through Saturday: 9:00 am to 7:30 pm.
Contact Us
This product has no reviews yet.
Trustpilot Offers Real Customer Reviews

Trustpilot Offers Real Customer Reviews

This product has no reviews yet.